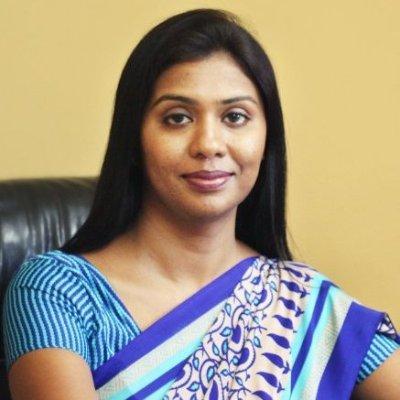 Sapna Katiyar

Sapna Katiyar believes that if we want to transform society, educate the children for the change you wish to see in your world. She is a progressive educator and passionate learners. Under her visionary leadership, she runs The Achievers school since 2008.
She is a computer science graduate, masters in business administration, and an excellent trainer. She had begun her career in an IT Industry, but due to her passion for child development, eventually, she started The Achievers School in the year 2008. She is well versed in modern pedagogy and global best practices coupled with her exhaustive knowledge about educating the 21st-century child; Mrs. Katiyar has a staunch belief in the natural self-learner with her excellent understating of child psychology.
This voracious reader is also involved with various social endeavors to bring in a paradigm shift in the child's actual learning environment. She advocates that every school should be a "Polite Zone."
Yet another initiative of hers is to keep a child alive within each growing kid in a competitive scenario by building a concept of "Competition with self," which eventually will be relieving a child from unnecessary peer pressure built on her by society. She also believes that inculcating moral values and developing
socially responsible citizens is of utmost importance.
As Chief Mentor of The Achievers School, she believes in having a growth mindset, and that can be achieved only by reflective and improvising on self. She continuously encourages her collogues to push their limits and improvise to transform students learning experience.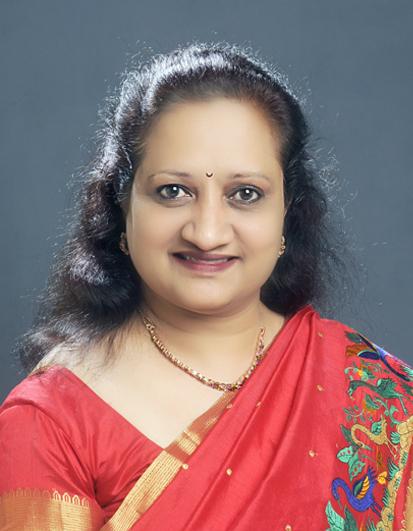 Dr. Priyadarshini Milind Deoghare


( B.Sc, M.ED, PhD)
I love Mathematics and I love children. I believe that every child is unique and can be mentored to give their best.
The start of my career as a Kindergarten Head gave me an understanding of 'The Toddlers' world. Their language is a combination of gestures and sounds. For them, the teacher is their god and their innocence made me feel divine.
The 24 years that I spent as a Mathematics Teacher at the Bhavan's B.P. Vidya Mandir, made me aware of the learning styles of different children. The playfulness of the 'Pre- Adolescents' and the eagerness of 'The Adolescents' amused me to the core. The Ph.D. in Interdisciplinary Studies that I completed while mentoring 'The Adolescents' gave me an insight, into the needs of the students, in different age groups.
The Role of Director Academics and Principal, that I took up next, at The Achievers School, helped me in designing the Learning path of the students. The experience, awareness, and insight based on the various responsibilities that I was conferred upon gave me an insight into the students' behaviour in various age groups.
A child's education is complete only when it is Holistic. Education should bring out the best in a child. It should give importance to Academics, Art, Sports, Co-Curricular Activities, and Values. It should also teach children Life Skills which is an inseparable part of human life.
I am able to bring my ideology into practice by following the Five Petal Approach in my school. At 'The Achievers', the students spend the maximum of their time in Academics. They spend sufficient time learning an art form and a sport of their choice. They also gets time to learn values through the CCA. Life skills are learned through the School Cinema program and Clubs.
Thus the time spent at school is distributed so as to achieve the desired goals. Being in the Education Sector gives me a different level of satisfaction. Very rarely a person gets to live one's passion as one's profession. If getting that counts as luck, I consider myself the luckiest person on earth. I believe it's a privilege to be a mother to so many. It gives me a place in every child's life which makes me feel eternal.